Once upon a time, in a land far away called Tyria, a little girl called Felina was born. The ugly charr came and turned her home into a desert so she set out on an adventure to rid the land of the charr invaders. Felina was an elementalist. However, when she grew up, the big boys in Sorrow's Furnace didn't want to play with eles: they were only interested in monks and necros, so Felina had a little sister, also called Felina, who was a monk.
This Felina studied hard and became Protector of Tyria and so got to play in Sorrow's Furnace, where she farmed herself lots of greenies.
A few months later in the far away land of Cantha another little girl was born. The little girl's mummy had been reading a book (one of the best books ever) about a little girl called Lyra who also had exciting adventures in a fantasy world, so her mummy decided to call her daughter Lyra. Her surname was Solomon because she was very, very wise. She studied all the arts of the ritualist but finally decided that what she most enjoyed was doing damage so she became a specialist in channelling magic. At this time Lyra joined the Kurzicks and together with her guild defeated Shiro and his hoards.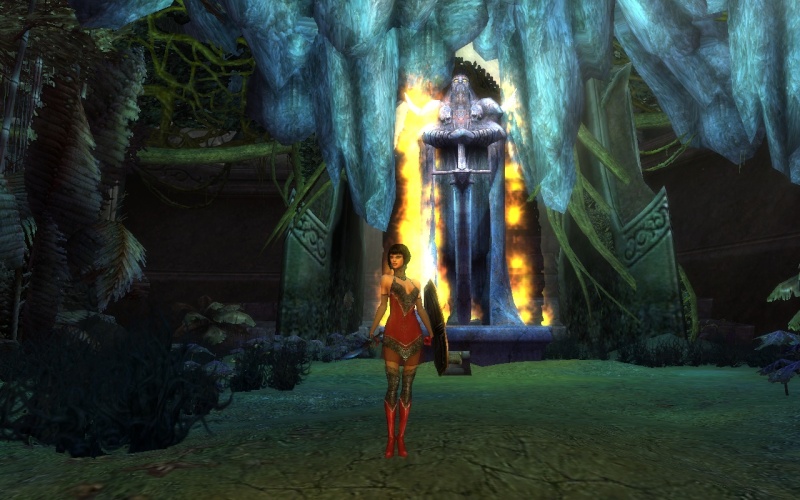 Then came the land of Elona and a new Lyra was born. Felina the Ele was terrified of mesmers; the elementalists worst nightmares and slayers of monks, so Lyra decided to dedicate her life to the study of taking down the eles and monks of Varesh. Elona was a land much like Egypt so this Lyra took Dendera as her surname. Dendera is a town in Egypt with a temple dedicated to the Goddess Hathor; ancient Egyptian goddess of love, music, beauty and dancing, protector of women in childbirth and patroness of inebriety (what a lady!). Soon after this Lyra met someone from a guild called Guardians of the Dragon Temple where she has been ever since. Here, she had some incredible adventures.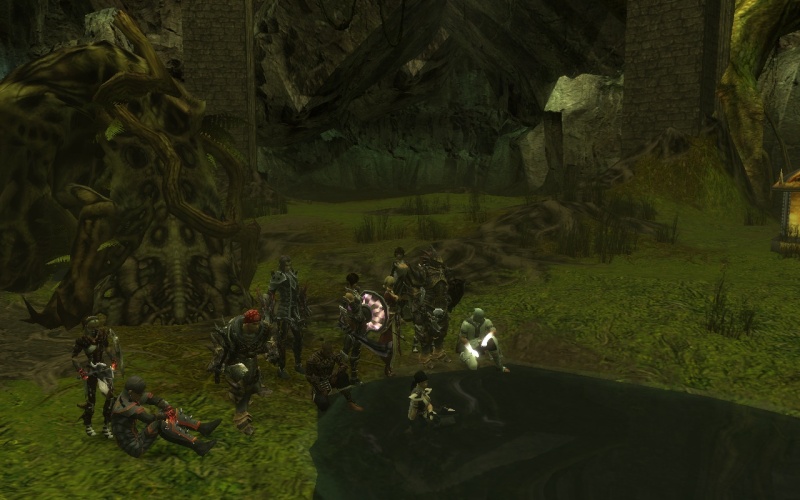 ... made some amazing friends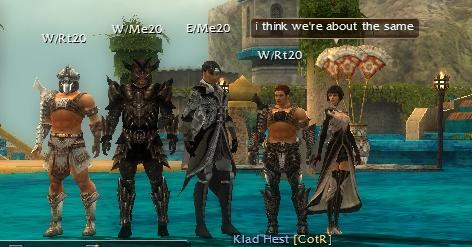 ... went to some cool parties
AND LIVED HAPPILY EVER AFTER !!!!!!!!!!!!!!!!